About Us
Founders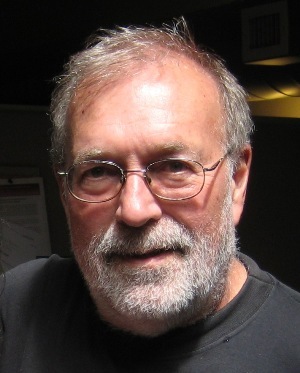 Mike Males, Ph.D., Principal Investigator
Mike Males, author of five books on American youth (including Teenage Sex and Pregnancy: Modern Myths, Unsexy Realities, Praeger, 2010; Framing Youth: Ten Myths about the Next Generation, 1999, and The Scapegoat Generation: America's War on Adolescents, 1996, both Common Courage Press), currently serves as senior research for the Center on Juvenile and Criminal Justice, a San Francisco advocacy group.
He taught sociology at the University of California, Santa Cruz, for five years, including three courses he designed (California Youth in Transition, Youth and Crime, and Sociology of Men), and Sociology of Law, Contemporary American Society, Drugs and Society, and Race and Criminal Justice. Prior to returning to graduate school at UC Irvine to obtain a Ph.D. in social ecology in 1999, he worked for ten years in youth programs, including the Youth Conservation Corps in Olympic, Yellowstone, and Yosemite National Parks and other community and wilderness programs; was a newspaper reporter covering politics, government, and crime, for the Bozeman (Montana) Daily Chronicle; and lobbied environmental issues for the Montana Environmental Information Center.
He has authored dozens of unconventional articles on youth issues such as crime, drug abuse, pregnancy, and economics, with recent articles published in the Crime & Public Policy, Scribner's Encyclopedia on Violence in America, The Lancet, Journal of Adolescent Research, Journal of Safety Research, American Journal of Public Health, and Journal of School Health, and the popular press, including the Los Angeles Times, New York Times, andWashington Post.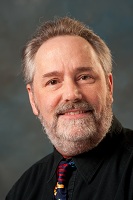 Anthony Bernier, Ph.D., Project Director
Dr. Bernier is Associate Professor and a critical youth studies scholar at California's San Jose State University School of Library and Information Science. His primary field of research explores public space equity and the administration of library services with young people.
He served as a professional field practitioner for nearly 15 years (Director of Young Adult Services for Oakland Public Library; 10 years as Young Adult Specialist for Los Angeles Public Library) during which time he designed a variety of nationally recognized youth outreach and programming models – including the original service and space plan for the first purpose-built library YA space: LAPL's acclaimed TeenS'cape department. He received IMLS National Leadership Grants to advance research on public library spaces designed for service with young people and continues to publish, speak on, and consult with architects and public agencies on library space design. He is former chair of the ALISE Youth Services Special Interest Group, former chair of YALSA's New Directions Task Force, and currently serves on the Editorial Boards of Voice of Youth Advocates (VOYA) and Evidence Based Library and Information Practice (EBLIP).
In 2011, he accepted appointment to a four-year term on the Committee on Accreditation (COA) by the president of the American Library Association. Dr. Bernier's doctoral dissertation, at the University of California, examined changing notions of public space in 20th century America. He lives in Oakland and rides a BMW R1100RT.
---
Board of Advisors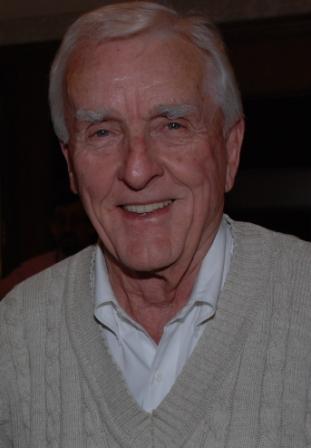 Richard Farson, Ph.D., psychologist, author, lecturer, and educator, is president of the Western Behavioral Sciences Institute (WBSI), an independent, nonprofit organization he helped found in La Jolla, California, devoted to research, education and advanced study in human affairs. He heads the development of WBSI's pioneering International Leadership Forum, an Internet-based think tank composed of influential leaders from business, government, academia, science, journalism, literature and the arts, addressing great policy issues of our time.
He is the author of the critically-acclaimed bestseller, Management of the Absurd: Paradoxes in Leadership, now in twelve languages, and the more recently published with co-author Ralph Keyes, Whoever Makes the Most Mistakes Wins: The Paradox of Innovation. An article based on this book won the McKinsey award for the best Harvard Business Review article published in 2002. He has had a long-time involvement with civil rights issues marked by his 1969 Look Magazine article, "The Rage of Women," and his 1974 book, "Birthrights: A Bill of Rights for Children." each of which was the first to bring to a national audience the need for legislative and policy reform.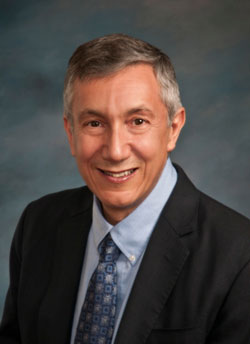 Steven Mintz, Ph.D., the John and Rebecca Moores Professor of History at the University of Houston, is the author or editor of 13 books, including Huck's Raft: A History of American Childhood, which received major awards from the Association of American Publishers and the Organization of American Historians.
He is President Elect of the Society for the History of Children and Youth, an international professional organization of scholars who study the history of childhood and adolescence, and National Co-Chair of the Council on Contemporary Families, an organization of leading academics and clinicians dedicated to enhancing the national conversation on America's diverse families.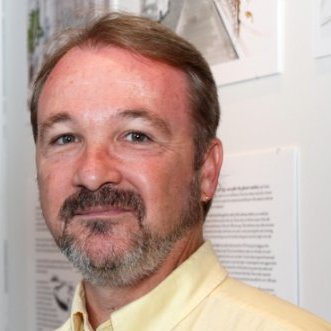 Herb Childress, Ph.D., the Director of Undergraduate Curriculum at the Boston Architectural College. He has studied young people's places and politics for over 15 years, and has worked to involve young people in design decisions with many professional clients. His book (2000, SUNY Press) is a careful examination of the ways in which teenagers make use of and make decisions about their built environments, from school to home to the community.
He has published widely on youth and education research in academic and professional journals. Since 2005, he has also been a member of the Executive Board and Chair of the Social Science Division of the Council on Undergraduate Research, an academic organization that works to create significant research opportunities for undergraduate students and their faculty mentors. Dr. Childress has a Ph.D. in Environment-Behavior Studies from the University of Wisconsin – Milwaukee, where he was named a Graduate of the Last Decade in 2004.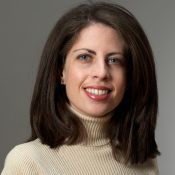 Karen Sternheimer, Ph.D., sociology, University of Southern California, is the author of Kids These Days: Facts and Fictions About Today's Youth (Rowman & Littlefield, 2006) and It's Not the Media: The Truth About Pop Culture's Influence on Children (Westview Press, 2003). She currently teaches in the sociology department at the University of Southern California, where her research focuses on issues related to popular culture and youth. Specific topics of inquiry have included concerns about youth violence, kidnapping, substance use, child obesity, teen driving, and fears about the effects of media on children.
Her current research projects involve a study of youth in urban Los Angeles, as well as a study of American celebrity culture. Her work has been presented at professional conferences, and her commentary has been published in the Los Angeles Times, Newsday, and the San Jose Mercury News. Additionally, she has appeared on CNN, MSNBC, The O'Reilly Factor, The History Channel, the Fox Morning News and numerous radio programs. Her work has been discussed in USA Today, Variety, the Los Angeles Times, San Jose Mercury News, Child, Ladies' Home Journal, and other publications worldwide. She also earned a master's degree in psychology and a bachelor of fine arts degree in drama.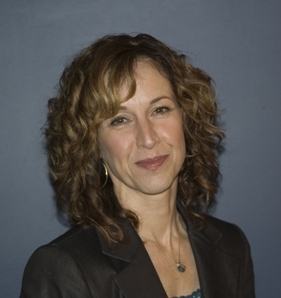 Elizabeth Birr Moje,Ph.D., is an Arthur F. Thurnau Professor of Literacy, Language, and Culture in Educational Studies and a Faculty Affiliate in Latina/o Studies at the University of Michigan, Ann Arbor, MI. She teaches undergraduate and graduate courses in secondary and adolescent literacy, cultural theory, and research methods and serves as a Faculty Associate in the University's Institute for Social Research—Research Center for Group Dynamics. Her research interests revolve around the intersection between the literacies and texts youth are asked to learn in the disciplines (particularly in science and social studies) and the literacies and texts they experience outside of school.
Moje has written one book, co-edited two others, and written numerous articles in journals such as theReading Research Quarterly, Teachers College Record, Journal of Literacy Research, Review of Research in Education, Journal of Adolescent & Adult Literacy, Urban Review, Journal of Research in Science Teaching, and Science Education. Her research projects have been or are currently funded by the National Institutes of Health, Office of Vocational and Adult Education, the Institute of Education Sciences, the National Science Foundation, William T. Grant Foundation, Spencer Foundation, Carnegie Corporation of New York, and International Reading Association, and the National Academy of Education. Moje sits on the Commission on Reading Research and the Carnegie Corporation of New York's Adolescent Literacy Council and is now Research Chair of the National Conference on Research on Language and Literacy (NCRLL). She is a co-editor of the forthcomingHandbook of Reading Research, Volume IV.